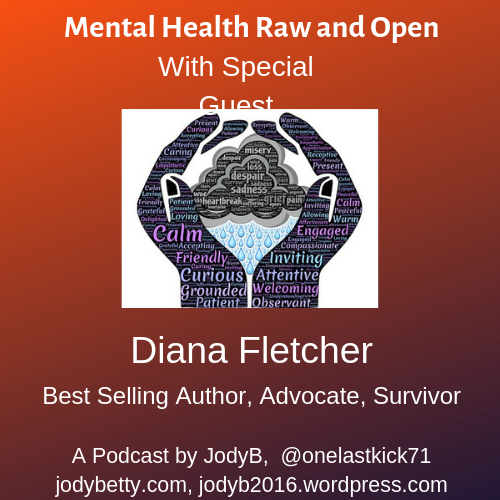 Hi there,
Thank you so much for tuning into another episode of Mental Health Raw and Open. On today's show we will be chatting with a dear friend of mine, Diana Fletcher. 
Diana Fletcher is a writer, life coach, activist and speaker. She is the author of the best-selling book Happy on Purpose Daily Messages of Empowerment and Joy for Women revised and expanded edition.
Thank you, and be well xxx
You can find Diana Fletcher's social media and book link below.
Diana can be contacted through her website www.dianafletcher.com
@DiCoach on Twitter
Book link...   https://tinyurl.com/y6pms79o