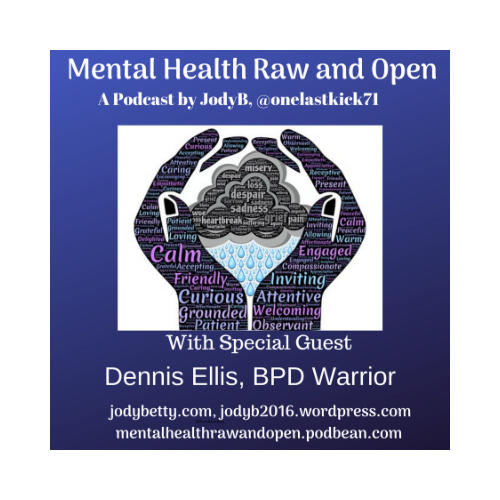 Hey, welcome back and thank you for listening, and for your support. On today's show we will chat with a close friend of mine Dennis Ellis. Dennis and I had spoken for quite a while on social media, and then last year, I was lucky enough to be able to connect with him in person. We are both afflicted with BPD (Borderline Personality Disorder), and have many of the same symptoms and thought processes. If you have BPD, or know someone with BPD, please have a listen, and if you learn something new, please pass it on. BPD is at the top of the list of mental health issues that sadly end by suicide, and has an enormous stigma attached to it.
Thank you so much for your time,  your willingness to learn and try to understand something new.
Be well and stay strong.
J xxx