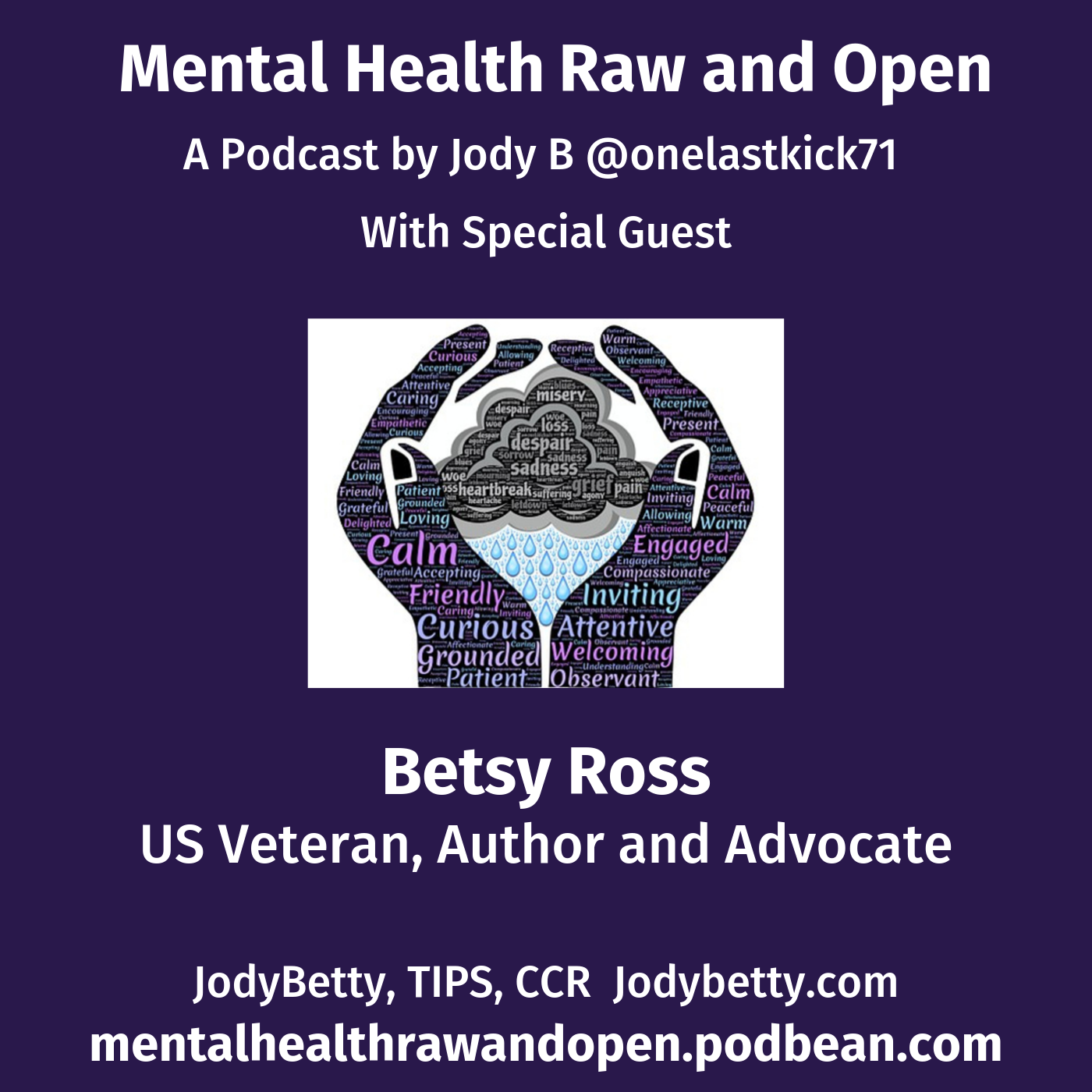 Hi and thank you for tuning in to another episode of Mental Health Raw and Open. On today's show, we will be chatting with US Veteran, Author and Advocate Betsy Ross. 
Betsy's books Fight, and To Fight Again are raising awareness to the struggle that Veterans face daily when trying to come back from war and resume life in society. Her advocacy has helped many to not only talk about their struggles, but to reach out for help as well. Her book is well worth the read.
Betsy's books can be found at:
https://www.amazon.com/Fight-Betsy-Ross
I hope you enjoy today's show, perhaps learn something new, and if so, pass on the message. Spreading the word helps keep the conversation open, which is very much needed.
Thank you again for your time, and until next time, take care and be well.
Jody xxx
If you enjoy my content and wish to help support my out of pocket expenses, please feel free to leave a small donation through the link below.
https://ko-fi.com/jodybbwtips  or  PayPal.Me/jodybetty