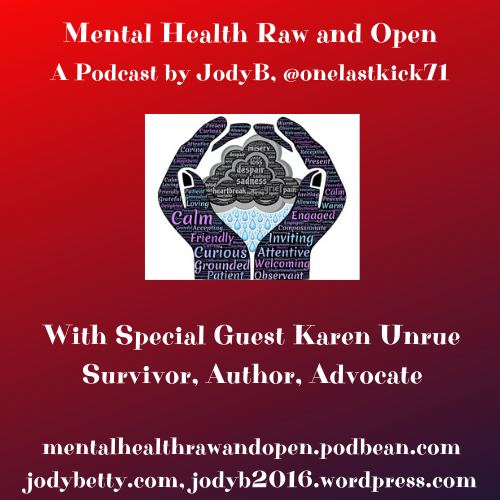 Hi and welcome to another episode of Mental Health Raw and Open. On today's show we will chat with the amazing and eccentric Karen Unrue. 
Karen is a survivor, a life coach, an author, and a fierce mental health advocate.
Karen's book, Blue Jellyfish Syndrome can be found on Amazon at:
Karen can be found on Twitter as @KarenUnrue.
I hope you enjoy the show and thank you again for taking the time to listen.
Take care and be well.
If you enjoy the podcast and wish to help me cover the out of pocket costs, you can donate at the following link:
jodybetty.com
Paypal:   https://www.paypal.me/jodybetty https://t.co/HBlTTvAje5?amp=1
Music Credit: Jay Superior