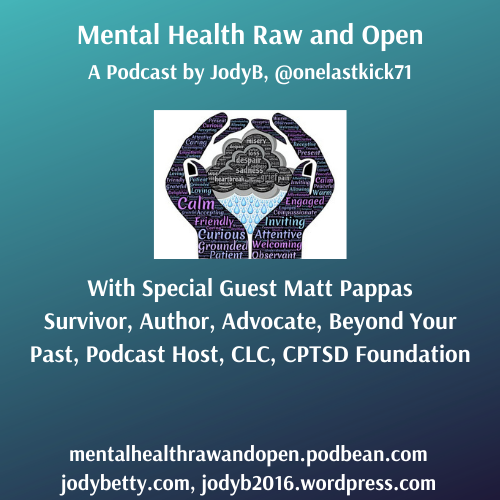 Hi and welcome to another episode of Mental Health Raw and Open. On today's show we will chat with Matt Pappas. Matt is a life coach, an author, an advocate, a survivor, a podcast host and he also works with the CPTSD association.
Matt and I have been friends for a few years now, and he is a fantastic person, and I am happy to share this episode with you all.
Matt can be found at:
Beyondyourpastradio.com
and
Beyondyourpast.com
I hope you enjoy the show, and as always, thank you for taking the time to listen.
Be well.
https://t.co/qHSWsDksO4?amp=1