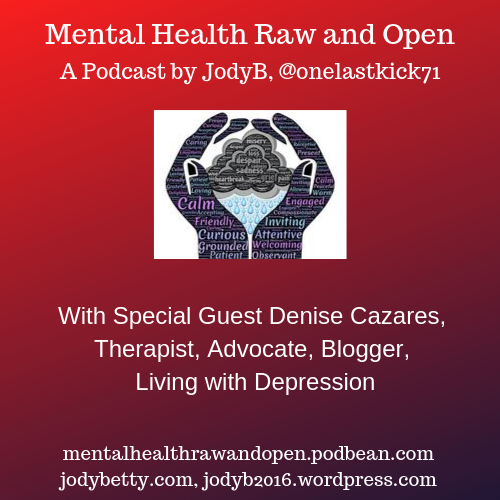 Hi and thanks for tuning in to another episode of Mental Health Raw and Open. I can't believe this is the 13th episode already. Thank you to my guests, and my listeners. I truly appreciate you all.
On today's episode we are chatting with Children and Family Therapist, Denise Cazares. On top of being a therapist, Denise is also a mental health advocate and a blogger. You can find her work at:
Thepursuitofhappinessblog.com
I hope you enjoy today's show, and I would greatly appreciate any donations to my Ko-Fi so I can help to cover my website expenses.
Until next time, take care and be well. xxx