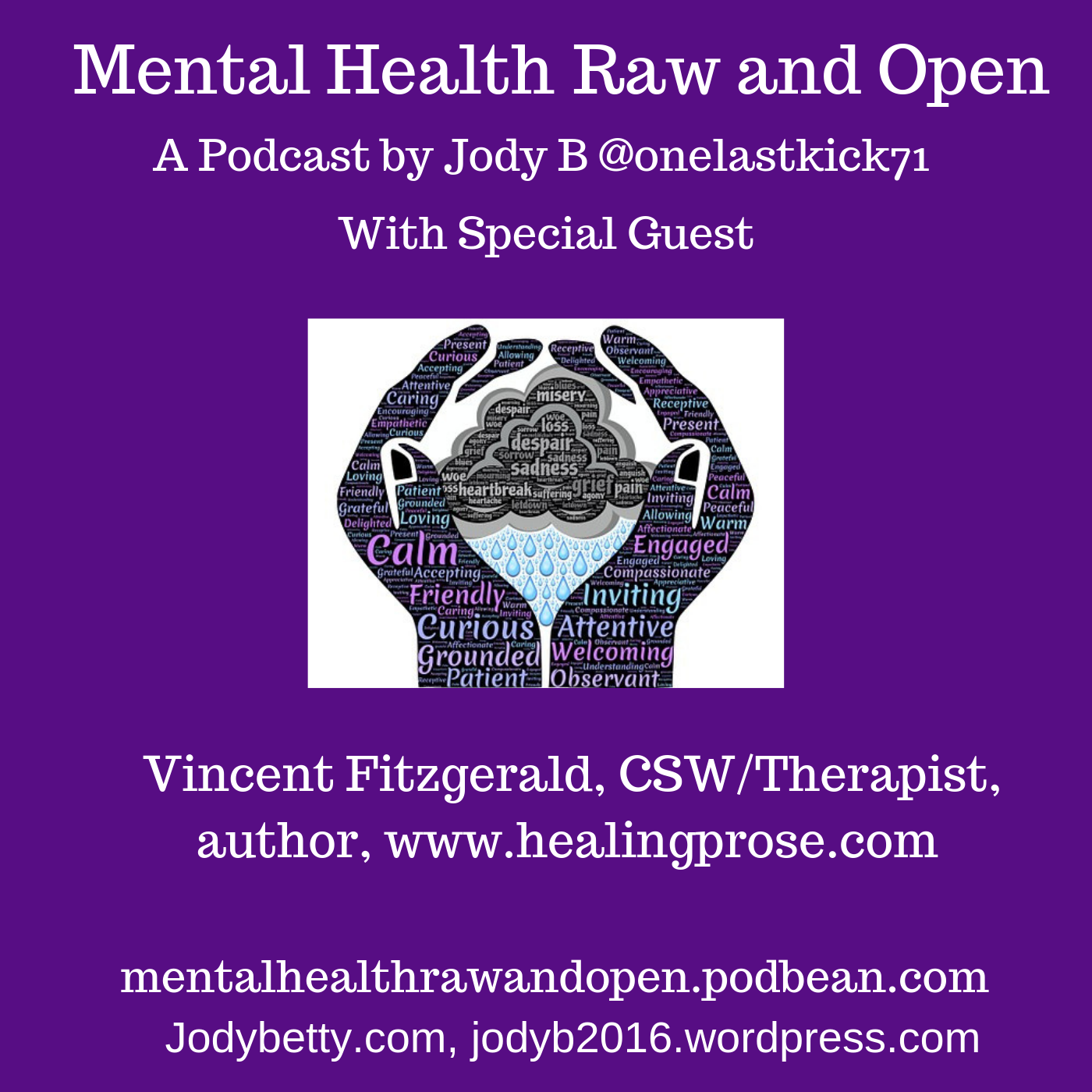 Hi and welcome back to another episode of Mental Health Raw and Open. I can't believe this will be my 10th show already. Time flies when you're talking with such fantastic people.
On today's show we will chat with a close friend Vincent Fitzgerald. Vincent is a wonderful man who pursued his goals and overcame his issues to become a therapist. Vince is also an author and mental health advocate.
I hope you will give this a listen as we talk about BPD, Depression and anxiety.
Vincent's links are below...
https://www.psychologytoday.com/us/therapists/vincent-j-fitzgerald-short-hills-nj/311753
Blog: https://healingprose.com
https://twitter.com/scribetherapist
https://www.facebook.com/vincentevolves
As always, if you have any questions, suggestions or wish to be a guest on the show, leave me a message and we will get something set up.
I hope you enjoy the show.
Take care and be well. xxx