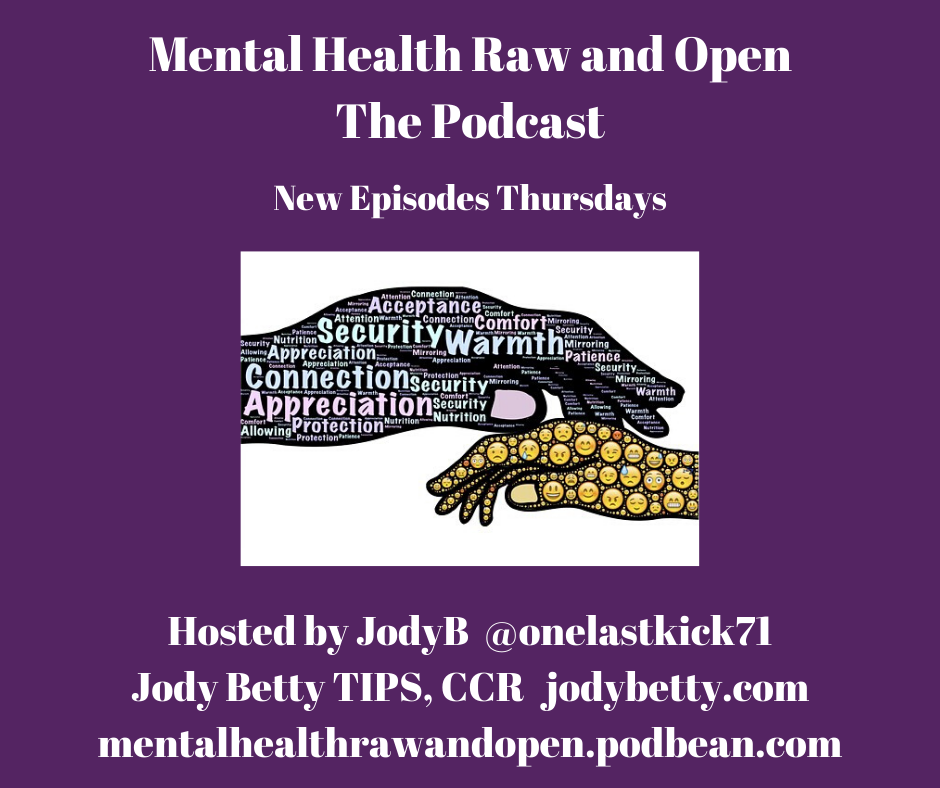 Hi, and welcome to another episode of Mental Health Raw and Open. On today's show, we will chat with a friend of mine from overseas, Rosie Cappuccino, in London, England. Rosie and I met on Twitter and found we had a lot in common, with us both afflicted with BPD. (Borderline Personality Disorder) In this episode, we will talk about BPD, and how it has affected our lives.
Rosie writes about BPD in her blog www.talkingaboutbpd.co.uk 
Rosie can be found on Twitter at:  @TalkingAboutBPD 
Thank you again for spending your time with us, and if you learn something new, please feel free to share the podcast. 
Until then, be well and take care.
Jody Betty, TIPS, CCR  Jodybetty.com
Owner of Brave Wings Trauma and Crisis Informed Peer Support...Groups starting January 6th. Email me at  jody_betty@hotmail.com or BraveWingsTIPS@gmail.com
If you enjoy the show or my blogs, please feel free to donate a few dollars to help me cover the out of pocket expenses incurred.
or 
www.ko-fi.com/jodybbwtips