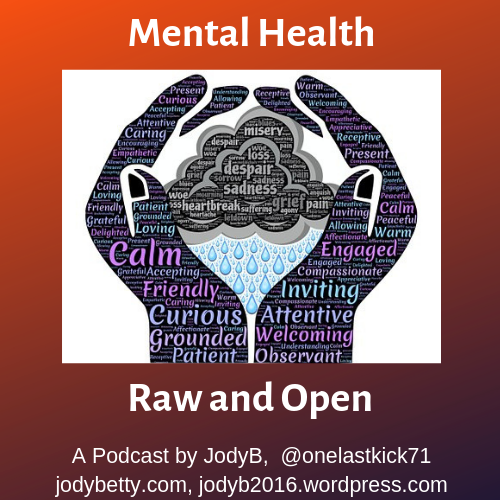 Hi, and thanks for visiting and/or listening. On this episode I am doing a brief 20 minute introduction to the podcast, and to myself. I will do random short episodes talking about my Mental Health issues, but will focus primarily on having open and candid discussions with my guests, which include sufferers, advocates, therapists, authors, life coaches and many more.
I really appreciate you spending a bit of your time with me.
Take care and be well.